Beauty Tips
What Should I Use in a Skincare Routine to Treat Oily and Acne-Prone Skin?
The best way to prevent and manage your oily and acne-prone skin is to find a consistent skincare routine that works (like this one) and to make sure you stick to it.
We have done the work for you and have handpicked four miracle products from The Ordinary for your brand new, butt-kicking, skincare routine.
Morning Routine ☼
Step 1: Squalane Cleanser The Ordinary Squalane Cleanser 50ml
Like any great skincare routine, it's best to start with a cleanser. For oily, congested skin, we recommend The Ordinary Squalane Cleanser. This hydrating, squalane based gel-to-oil cleanser is gentle and won't strip your skin completely of its natural oils. It will leave your skin feeling clean and healthy and will allow the rest of the steps in your routine to penetrate the skin better.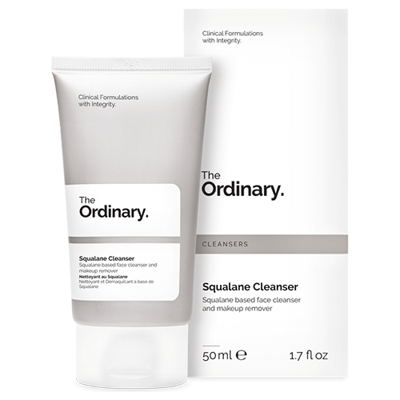 Step 2: Niacinamide SerumThe Ordinary Niacinamide 10% + Zinc 1% – 30ml
After cleansing, apply to the entire face. Niacinamide, otherwise known as Vitamin B3, and Zinc are naturally occurring substances in the body. These ingredients are useful in a skincare routine to decongest the skin and balance sebum levels. The combination of these two potent ingredients helps battle blemishes by reducing bacteria on the skin, regulating oil production and minimising the appearance of pores. This healing serum can help reduce the severity and frequency of breakouts whilst balancing oil levels.
Step 3: Hyaluronic Acid SerumThe Ordinary Hyaluronic Acid 2% + B5
Due to the lightweight texture of this serum, this Hyaluronic Acid and Vitamin B5 serum are beneficial for those with oily but dehydrated skin. Vitamin B5 is a naturally occurring vitamin that will help increase the hydration levels of the skin. It allows the acid to penetrate and moisturise the deeper layers of the skin, ensuring full hydration, leaving your complexion look plumper and will minimise the appearance of fine lines and wrinkles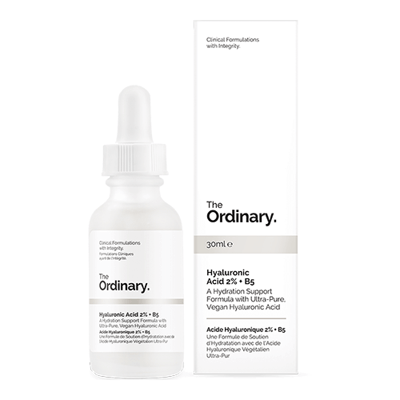 Step 4: Sun Protection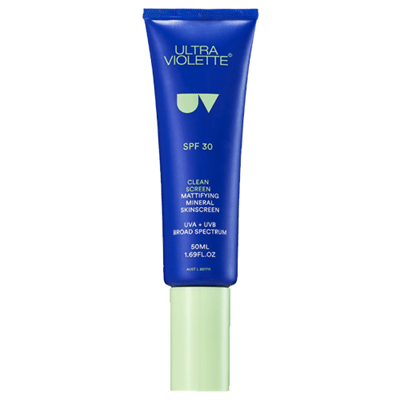 SPF is one of the most important products to have in your skincare routine and often get neglected. For oily and acne prone skin, we recommend using the Ultra Violette Clean Screen SPF 30. This sunscreen is a dream come true for skin concerns like congestion and breakouts. It mattifies, soothes and primes the skin, making it a perfect choice for those with extra oil secretion.
Night Routine ☽
Step 1: Squalane Cleanser (Morning & Night)The Ordinary Squalane Cleanser 50ml
This first step is exactly the same as your morning routine. You should be cleansing twice a day especially if you have congested skin. Featuring squalane, known for hydration & anti-inflammatory capabilities, this gentle cleanser is free from harsh alcohol & soap. The Ordinary Squalane Cleanser removes makeup and stubborn build up and leaves the skin feeling comfortable, never tight.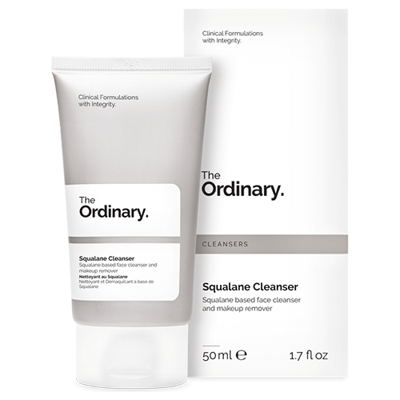 Step 2: Retinoid SerumThe Ordinary Granactive Retinoid Emulsion 2%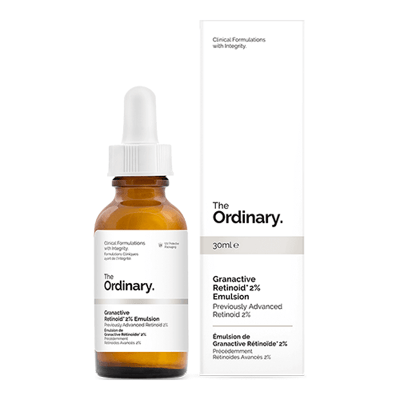 After cleansing, apply the serum over the entire face. Retinol for acne is a great way to both minimise active breakouts and prevent future breakouts from occurring. The Ordinary Granactive Retinoid 2% Emulsion helps to accelerate skin cell turnover to minimise the longevity of acne whilst promoting healthier skin cell growth for a clearer complexion.
Step 3: Hyaluronic Acid SerumThe Ordinary Hyaluronic Acid 2% + B5
Use this serum at nighttime as well. This will assist in ensuring that the deeper layers of the skin are fully hydrated. Oily and acne prone skin still needs hydration, and the lightweight formulation of hyaluronic acid is perfect as it feels weightless on the skin, whilst still providing the much-needed moisture, making it perfect to use for both in the morning and at night.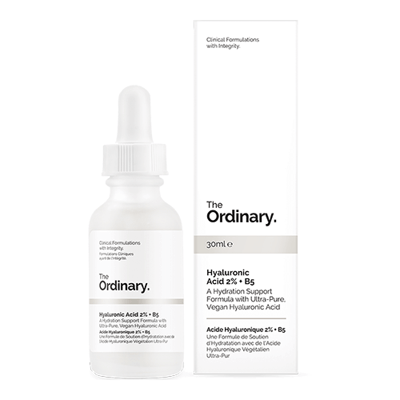 Step 4: MoisturiserThe Ordinary Natural Moisturizing Factors + HA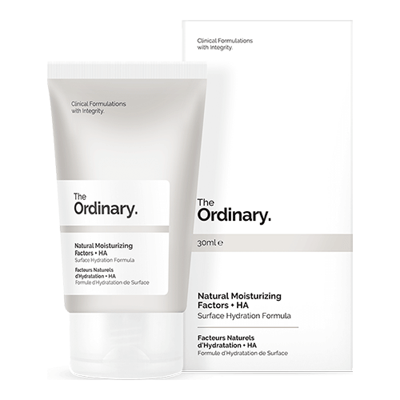 This moisturiser uses a blend of hydrating ingredients to help nourish the skin for both instant and long-term hydration. The Ordinary Natural Moisturizing Factors + HA 100ml Helps support an acne-treatment routine to help boost moisture and repair the skin. It is lightweight, oil-free and non-comedogenic. Meaning that it is formulated to not cause blocked pores. This moisturiser is the perfect way to end your nighttime routine and will leave your skin feeling soft, smooth and uncongested.